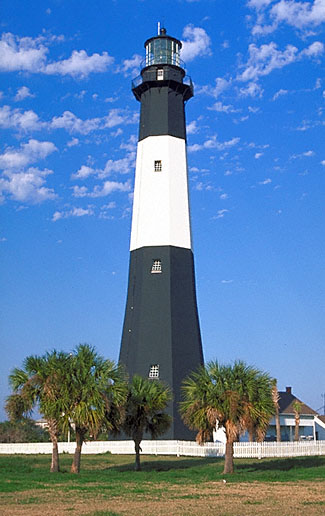 This is the Tybee Island Lighthouse that I'm stitching for my darling Mike for our 17th Anniversary in May.
I'm using Vikki's regular silk -- two over two -- and Treasure Braid for the Fresnel Lens.

The design comes from Lighthouses of the East Coast by Virginia Creekman of Tidewater Originals. The Daymark of the Tybee Lighthouse changed a few years ago -- so I had to modify the chart to reflect that change.

I also decided to use Inky Depths rather than a basic Black to give the Lighthouse more texture and depth. When you look at that lovely old Lighthouse during a Tybee Sunrise or sunset... you can pick out so many beautiful colours and shades... and I wanted to try to show that within this piece.

I know Mike is going to love it. He loves that old Lighthouse!